. 
PAWS foster parents do so much more than provide a homeless pet with a temporary place to stay: they give them a new life!
PAWS is a participating shelter in Adoption Ambassadors, a nationwide initiative to increase adoptions by empowering foster parents and increasing placements. PAWS provides support in the form of vet care, supplies, one-on-one guidance, and more. Foster parents take the lead and find loving homes for their foster pets. The result is more happy matches made and more lives saved!
Melody is just one recent success story: after several weeks' stay in our shelter without finding a home, she went into foster care with Alexandra and her roommates.
  .  
A short time later, Fishtown couple Karen and Andy visited PAWS looking for a dog to adopt. They'd browsed several shelters but were looking for a dog whose personality and in-home behavior was well known. Melody was a great candidate thanks to her foster parents, who had gotten to know her inside-and-out.
Melody fit their wish list: an energetic dog who likes to run and play, and would be happy as an only pet. As pastors, they were looking for an outgoing dog who could come to work with them at church and socialize with members of their congregation.
The rest was history: "We met with her foster mom at Sister Cities Park and loved her, and decided that we wanted her to be our dog."
Melody is now loving her life with Karen and Andy and is enjoying plenty of toys, love, and playtime!
Above: Melody takes a selfie with her foster parents the night before going off to her new home.
 .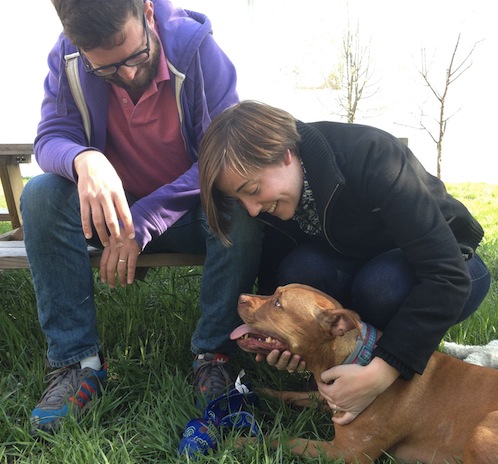 Above: Melody with her new family, resting after a game of fetch in the church yard.
 .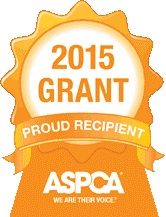 More pets are waiting! PAWS is in need of more foster parents to act as ambassadors for animals in need.
Ready to take the lead? Get started here: www.phillypaws.org/foster.
 . 
Support for the Adoption Ambassadors program is provided by ASPCA.