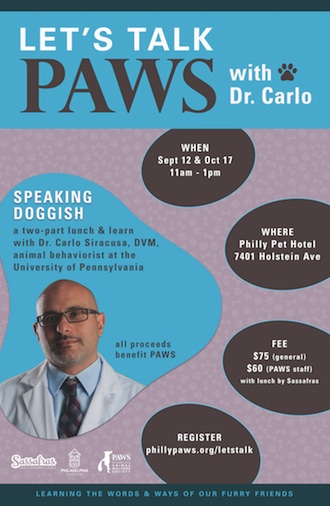 Led by Dr. Carlo Siracusa, Let's Talk PAWS is a series of workshops designed to teach pet parents how to translate the social behavior and communication of their cats and dogs.
Speaking Doggish is a two-part event focused on dog training and behavior:
September 12, 11 a.m. to 1 p.m., and
October 17, 11 a.m. to 1 p.m.
Includes lunch by Sassafras.
For more information and to purchase tickets, visit www.phillypaws.org/letstalk.