The first month of PAWS Northeast Adoption Center and Low-Cost Clinic has been busy and very successful! Since opening on May 30, we have performed lots of adoptions, sent animals into foster care, and filled the resulting open spaces with new rescues. Our clinic is also very busy providing basic care to the pets who need it most. See more images here of our new facility.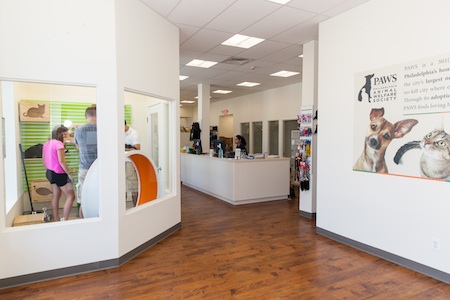 To fill our new shelter spaces, we went to Animal Care and Control Team of Philadelphia and rescued several van-loads of animals. In the month following the new facility's opening, we  saved 352 animals who were in danger! See more pictures of our first rescue arrival.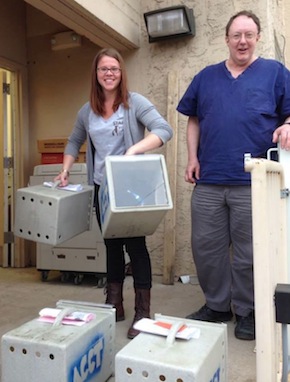 Our new adoption center is open to the public seven days a week with adoptable cats, dogs, and kittens. The cats reside either in community rooms or individual housing units – wherever they are happiest.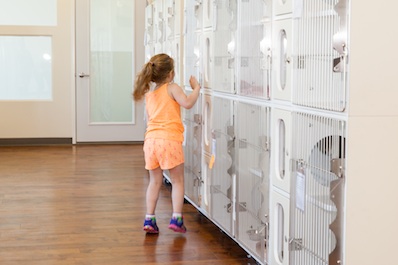 Thanks to the support of generous donors, we have furnished community cat housing rooms with a climbing wall and play wheels so that the cats can stay entertained and exercised while they wait for homes. Wendy, Stevie, and Sabrina were among the first cats to try out the new rooms.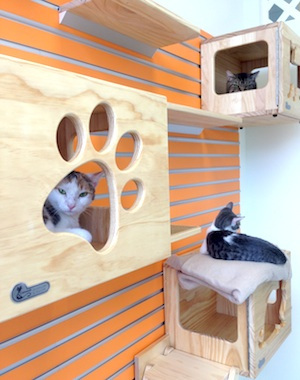 Pebbles was the first dog to arrive in our colorful new kennels. The dogs at PAWS Northeast spend their days in bright, sunny play rooms where they meet adopters, then go to their kennels for their bed and meals.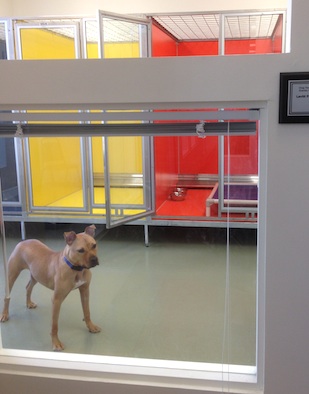 Buddy was the first adoption of PAWS Northeast! He was rescued from animal control as part of a stray litter and spent weeks in foster care recovering from an eye infection. He was just getting settled in our cat room when Mary met him and fell in love!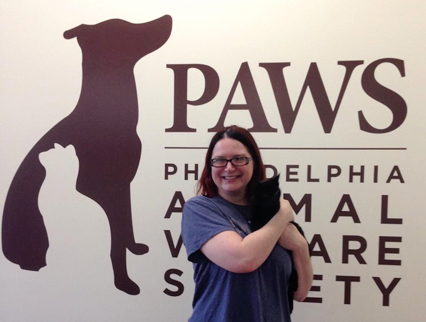 Pebbles found a home after just three days! Pebbles was found as a stray in West Philadelphia, taken to the city shelter, and rescued by PAWS. She now lives happily with Jared and Michelle, and her adoption opened up space for us to save a new dog in her place!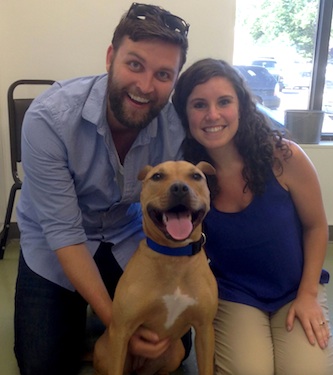 Jack Bauer and Anakin Skywalker came in separately and found a home together with adopter Steve, opening up space for us to rescue two more kittens.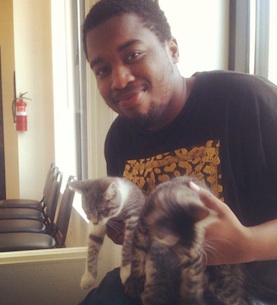 Munchie waited patiently for her family to come along, and the wait paid off!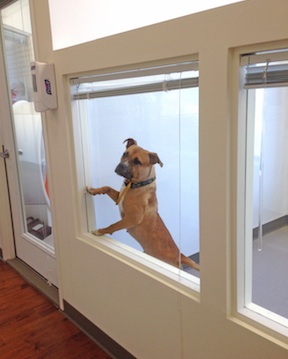 We had our first group volunteer orientation! None of what we do would be possible without volunteers: they help us to care for the animals, keep our facilities clean, and so much more.  To join us, click here.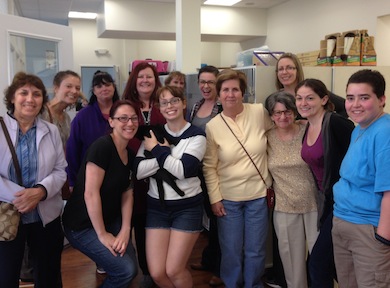 PAWS veterinarian Dr. Roubina performed one of our facility's first neuter surgeries while veterinary technician Ariel assisted. We spay and neuter our own rescued animals here, and we also provide low-cost spay/neuter to the public. Our new facility's high-volume surgical suite is modeled after our clinic on Grays Ferry Avenue, which has served tens of thousands of animals. With this expansion of our efforts, we will help thousands more of the most vulnerable pets and will prevent the birth of innumerable unwanted litters.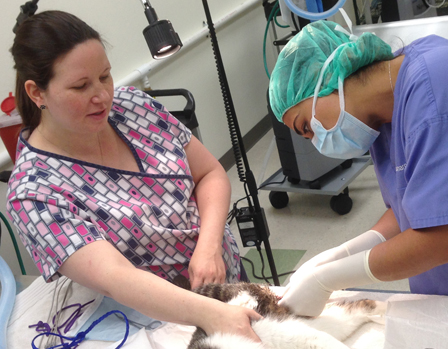 Our clinic offers low-cost basic veterinary care to help pet owners who may be struggling to afford their pets' care. Sophia came with her whole family to be the first to see the vet on opening day!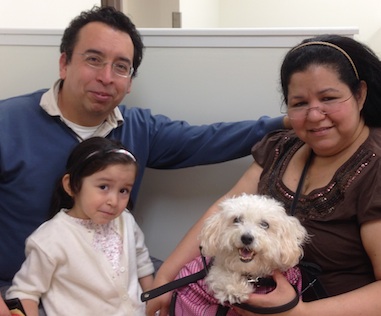 Mike brought his pit bull Lucy for her yearly checkup and shots. To learn more about clinic services and make an appointment, click here.
PAWS Northeast Adoption Center and Low-Cost Clinic is only possible with the generous support of animal lovers. PAWS is entirely donor-funded; please support our lifesaving efforts by making a donation today.