What a year! Together, we have accomplished incredible things for Philadelphia's most vulnerable animals.
In 2014, PAWS: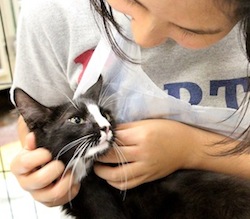 – Rescued 2,695 homeless animals, making 2014 our best year of lifesaving yet. Burton, right, was one of them – he was rescued from life on the streets and now has a loving family.
– Opened PAWS' Northeast Adoption Center and Low-Cost Clinic, bringing adoptable animals and affordable veterinary care to a whole new community and marking a huge step forward in achieving our mission.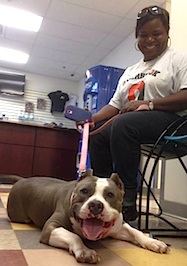 – Served nearly 24,000 animals at our low-cost clinics, helping families care for and keep their beloved pets. Bella, left, was just one: the affordable care she received enabled her owner to keep her in her home.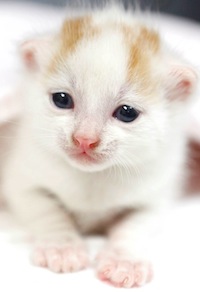 – Rescued Vigo, right, and hundreds more of the tiniest, most vulnerable kittens and gave them all the care they needed to grow and thrive.
– Rescued a record-breaking number of animals this spring, which contributed to a drastic drop in euthanasia at the city shelter during its highest-intake season.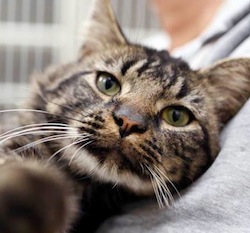 – Saved hundreds of adult cats suffering from treatable illnesses, nursed them back to health, then found them homes. (Like Abernathy, left, who spent months at our clinic recovering from digestive issues and now lives happily in the Art Museum neighborhood.)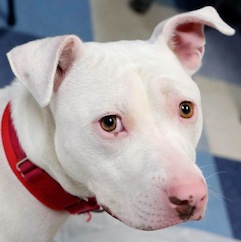 – Rescued hundreds of dogs who wouldn't have otherwise made it out alive, including Megan (right), who's still waiting for a home! Some were found as strays, others surrendered by owners, and they all found safety at PAWS. We provided walks, playtime, and training to help prepare them for success in new homes, then matched them with families.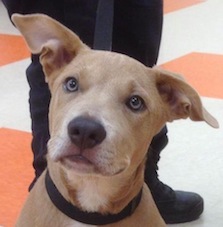 – Performed nearly 9,000 spay/neuter surgeries for animals like Trouble (left), who was the product of an unwanted litter and now won't continue the cycle.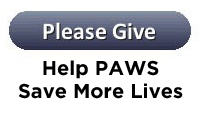 Every one of these achievements was possible thanks to generous supporters.
PAWS is 100% donor-funded, so our ability to achieve our mission depends on you.

More highlights of 2014:
– Held the 8th Annual PAWS Mutt Strut, where crowds of dogs and the people who love them came together for a day of fun in support of our lifesaving efforts.
– Held the 10th Annual Chefs' Dinner for PAWS, an incredible evening that brought together more than 40 of the region's best chefs and raised essential funds in support of our new Northeast facility.
– Held our 4th Annual PAWS Foster Challenge in June, setting a new record of lives saved thanks to foster parents.
– Unveiled "Forever Home," a beautiful mural created with the City of Philadelphia Mural Arts Program depicting actual animals in loving homes.
– Held our August Adoption Challenge, which set into motion two months of record-breaking adoption success.
– Installed new cat play rooms at both our adoption centers, thanks entirely to generous supporters, featuring climbing walls and giant play wheels, where rescued cats can play while they wait for homes.
– Maintained a volunteer community of nearly 1,000 caring individuals who play an essential role in every area of PAWS, caring for animals, keeping our facilities clean, representing PAWS at events, and so much more.
– Introduced the PAWS license plate – get yours!
– Spayed/neutered outdoor community cats in collaboration with Best Friends Animal Society and Animal Care and Control Team of Philadelphia, helping to prevent the next generation of homeless kittens.
– Were featured at Flyers and Phillies games, raising funds and awareness for homeless animals.
– Hosted or attended more than 160 adoption and fundraising events in and around the city.

All these accomplishments were possible thanks to our extraordinary community of adopters, donors, fosters, and volunteers.
Join us in the new year as we get even closer to achieving our mission. Together, we will make Philadelphia a no-kill city.