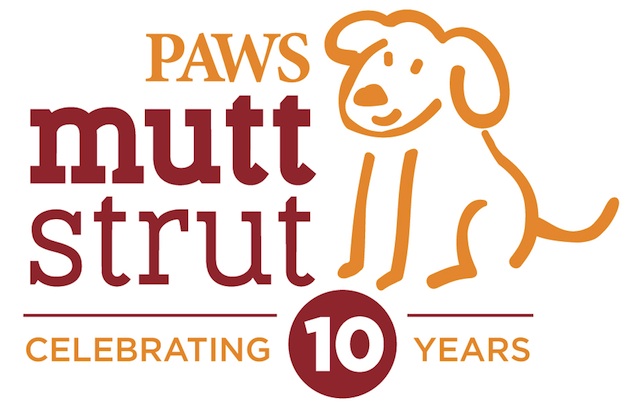 10/23/2016: Thank you to everyone who joined us for our best ever Mutt Strut on Sunday, October 23! After our original date of Saturday was rained out, nearly 2,000 animal lovers came out to The Navy Yard for a sunny and beautiful day.
We are thrilled to announce that together, we set a new fundraising record: the Mutt Strut raised $122,000 for homeless animals! Proceeds will fund PAWS' lifesaving efforts and enable us to rescue and serve more of Philadelphia's neediest pets. Thank you to the attendees, sponsors, volunteers, vendors, teams, and everyone who contributed to this incredible day.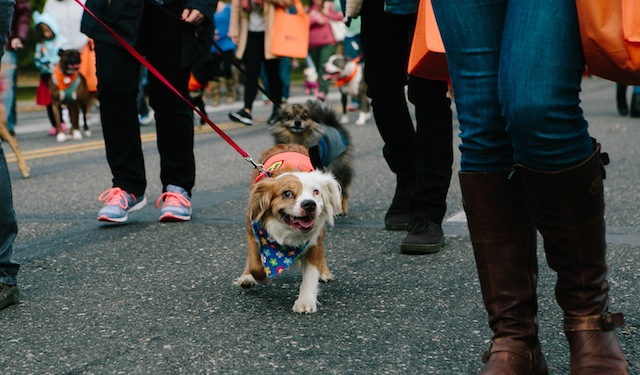 Six PAWS dogs were adopted or found foster homes at the Mutt Strut, including Grey (pictured below). Lots of additional applications were received, resulting in more dogs leaving the shelter in the days to follow!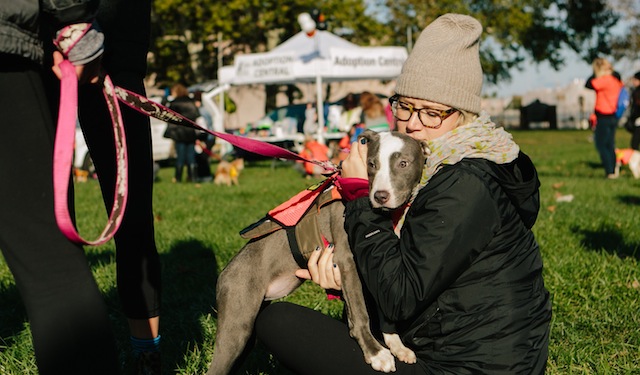 Mutt Strutters enjoyed a scenic walk in The Navy Yard, a dog agility course and "Ask the Trainer" with Opportunity Barks, canine lure course, costume contest, talent contests, "Ask the Vet" with VSEC, delicious food, pet caricatures, pet photos with Shutterbooth, paw print painting, raffle, a variety of vendor booths, and more. WMMR DJ Matt Cord served as emcee, and the Mummers kicked things off!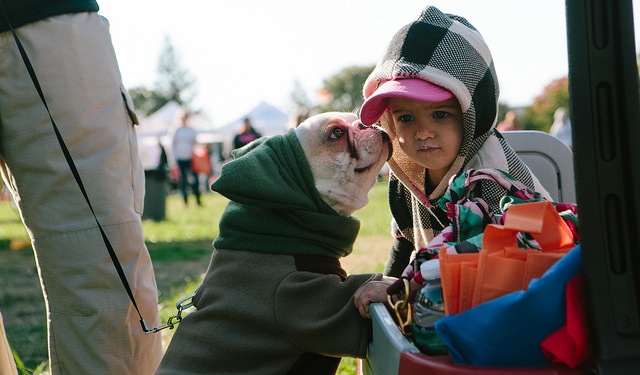 See official event photos here: find yourself and your mutt along the walk!
Enjoy this video of the day's festivities:
Congratulations and thanks to all the participants and teams who raised funds!
Top Individual: Allison Lamond
Runner Up: Andrea Frank
Top Team: PAWS Volunteers
Runner Up: Team Woof Pack
Proceeds from the Mutt Strut will enable us to rescue and care for thousands of homeless pets in the coming year. We were so proud to be surrounded by the people who make our work possible, and we are deeply grateful for our community of caring and generous partners. See you in October 2017 for the 11th Annual PAWS Mutt Strut – details to come!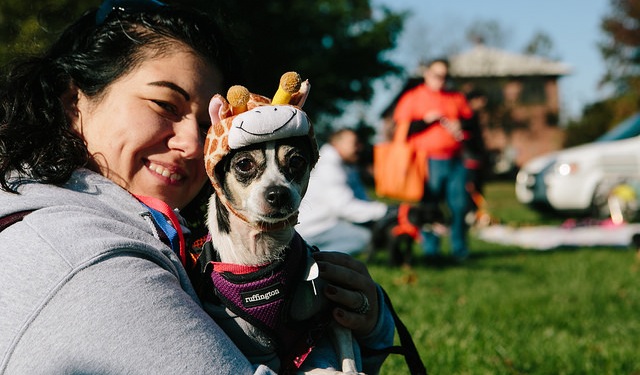 Photos by Katie McMenamin Photography