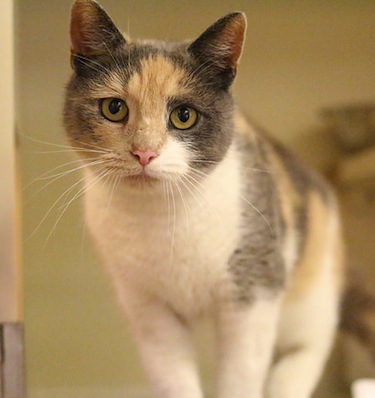 It's hard to believe it's been 10 years since we opened the doors to our Old City adoption center! Since January 2008, our tiny flagship location has enabled over 8,700 pets to find loving homes.
The adoption center wasn't the only thing to turn ten this year: our cat housing was state-of-the-art when we installed it in 2008, but after a decade and nearly 8,000 feline residents, it was time for an upgrade!
Thanks to our caring supporters, we were able to meet our fundraising goal of $15,000 to replace our cat housing with new, expanded units to provide our cats the most comfortable stay possible until they find their forever home. We are so grateful to everyone whose generosity will allow us to provide the best stay possible for the next 8,000 cats – and beyond!

New housing units will feature nearly 40% more space than our existing units. A 28″ width, depth and height will allow for more stretching and lounging, while a wider and deeper shelf will provide more space for comfortable perching as well as a separate area for food and water storage.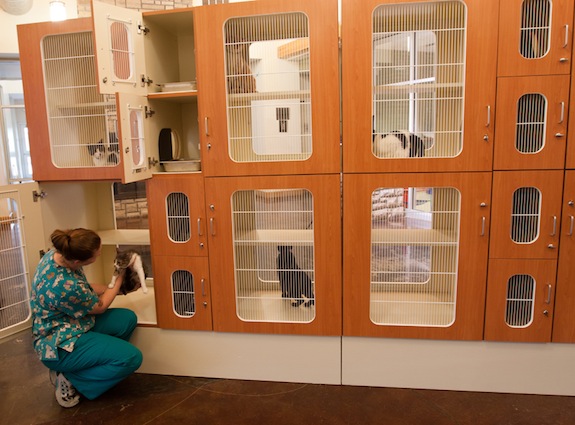 We are especially excited to be able to provide cats with a completely separate, 15″ wide litter box area, allowing a more sanitary living space and keeping the main cage area open for napping, playing, and stretching out. New units will also feature quiet-close hinges to prevent cage doors from slamming, as well as portals between some cages to allow social cats to visit one another.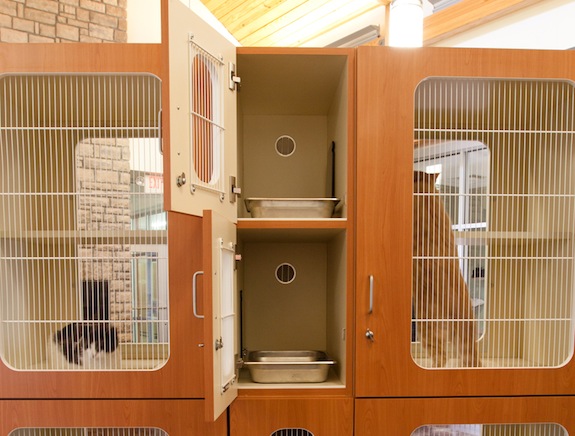 We expect the new housing to be delivered and installed in late April. We are so grateful to the generous animal lovers whose support will provide homeless cats the comfort they deserve during their stay at PAWS!