11th Annual

June 22, 2015
The Chefs' Dinner for PAWS is a one-of-a-kind evening of food, fun and excitement where the city's best chefs create 3-course food and wine pairings tableside for 12 guests each.
Chefs and guests rave about their experience at each year's event. The intimate setting and personal attention from each chef provides an insider's view of the nation's most prestigious kitchens.
All proceeds benefit PAWS' lifesaving efforts.
For more information, please contact Dana Spain at dana@phillypaws.org.
To become a sponsor, click here.
To purchase tickets, click here.
Twenty chefs who support PAWS were recently honored in Philadelphia's top 50 restaurants.
Become a sponsor and join the Chefs' after party, from 10PM to 12AM with music by DJ Ed Tully.
2015 Participating Chefs / Restaurants (list incomplete) 
Chef Richard Hebben


Chef Christopher Lee

Chef Bobby Saritsoglou

Prime Stache

Chef Joe Baldino

Table sold

Chef Dave Walti

 Chef Justin Swain

Chef Jorge Chicas  

Chef Eileen Watkin


Chefs John Piper and Brian Besaw
 

Chef Jason Cichonski

 

Chef Chris Tavares


Table sold

Chef Andrew Masciangelo


Table sold 

Chef Neal Mayton


Chef Sam Noh

Table sold

Chef Tim Spinner

Chef Guillermo Pernot and Chef Jennifer Salhoff

Chef Regulo Reyes


Chef Rob Sidor

Table sold 

 Chef Townsend Wentz


Table sold 

Chef Marc Plessis


Chef Jeff Froehler


 Table sold

Table sold

 Chefs Joseph and Lisa Grande




Table sold

Chef Caitlin Mateo




Chef Matthew Daggett

 Chef Jean-Marie Lacroix


Table sold

 Chef Carmen Trigueros

Chef Christina Martin

Chef Douglas Rodriquez

Chef Peter McAndrews

Table sold
2015 Chef / Restaurant Sponsors (Cocktails and Dessert, list incomplete):

Chef Waylon Nelson


(Cocktails)

Chef Anthony DiPascale


(Cocktails)


(Cocktails)


(Desserts)

Chef Robert Bennett


(Desserts)


(Desserts)

Chef Laurence Dobelle

(Desserts)

Chef Luke Palladino

(Desserts)
2015 Entertainment and Media Sponsors:

2014 Food and Liquor Sponsors:

2014 Raffle Sponsor: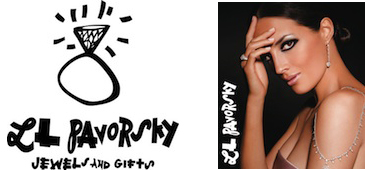 Raffle Prize: Ladies' 18k Nouveau Estates Diamond Lace Necklace featuring 183 Round Brilliant Diamonds for 2.11ctw. Retail value: $8750.
2014 Sponsors:
Furry Friend Sponsors:
Ed and Linda Snider

Barbara Brown-Ruttenberg
and John Ruttenberg

Myron I. Hankin

John Vavricka

Dave and Carole Simons
2014 Good Dog Sponsors:

| | |
| --- | --- |
| | |
| | |
| Carolyn Saligman, Ph.D. | Beth Shak |
| Philippe and Paige Gabay | Robert Orsher, VMD |
| | |
|  Constance and Alan Buerger | Ed and Barbara Omert |
| | |
| | |
| | |
| | |
| | |
For sponsorship information or to purchase tickets or tables, please contact Dana Spain at dana@phillypaws.org or 877-254-1982 ext. 3.
Food and liquor donations are tax deductible for restaurants and purveyors. For chef, restaurant or liquor participation, contact Nichole Maurer at nichole@phillypaws.org.
See highlights from last year's dinner:
______________
9/15/14: Our sincere thanks to everyone who attended, sponsored, and participated in the 10th Annual Chefs' Dinner for PAWS! On behalf of the animals, thank you to all of the chefs, purveyors, and designers who donated their time, talent, and delicious food and wine to create such a memorable evening.
View pictures from the event by Susan Scovill and HughE Dillon.